Why is this the differentiator for the Marine Industry?
In this rapidly expanding and increasingly competitive market, modern engineering tools such as CAE can make a significant difference. Designing a ship and interconnecting its related systems and subsystems is a challenging endeavor. Shipbuilders are required to reduce operational costs, satisfy key environmental guidelines and implement new, disruptive technologies such as autonomy and digitalization, without compromising safety and security. Simulation simplifies and expedites this process.
Proven Customer Value:
"Using engineering simulation makes it possible to evaluate many more designs, resulting in a substantial improvement in performance. At the same time, the lower cost and shorter lead times for simulation provide faster time to market and reduced development costs."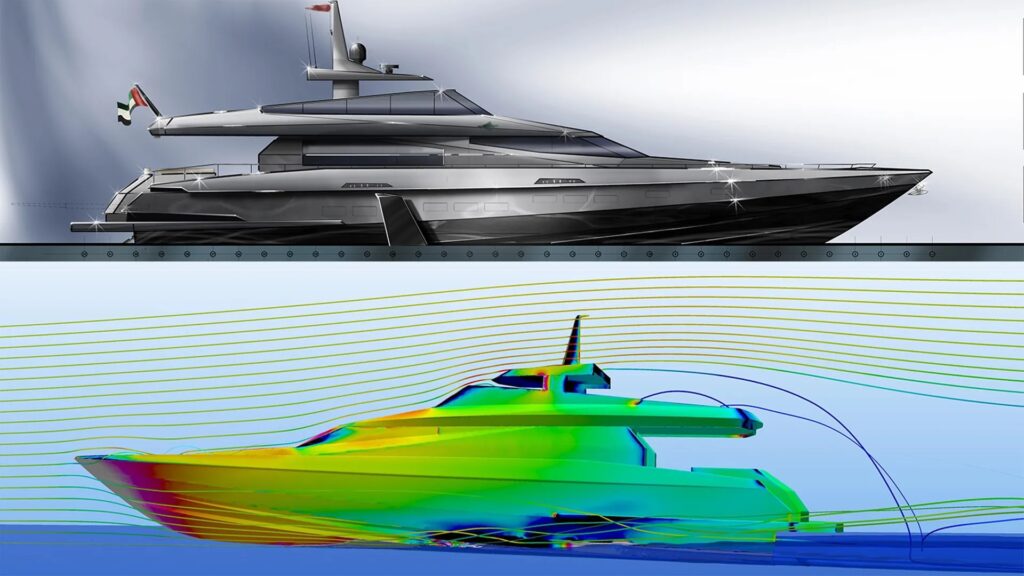 ---
---
Let's look for our typical Marine projects and capabilities:
Hydrodynamics

Ship hulls
Submarines
Yacht hulls, keels
Appendages
Other underwater systems
Towed sonar arrays

Aerodynamics

Superstructures
Dispersion
Yacht Sails
Exhaust plumes
Ventilation
Heli Deck operations

Safety
Interior Design
Periscope / free surfaces
Pumps
Offshore Power generation
Fire Suppression

Halon replacement
Blast interactions

Fluid Structure Interaction

Floating objects
Flexible objects
Vortex Induced Vibration
Swim suits

Heat transfer
Fuel Cells
Wave slam
Flooding in Ro-Ro ferries
Cavitation
Torpedoes
Sloshing in tanks
Submarine Reactors
Structural vibrations
Electromagnetic Interference and Compatibility (EMI/EMC)
Twin-Hulled Offshore Ship
Wet Deck Slamming in Irregular Sea Waves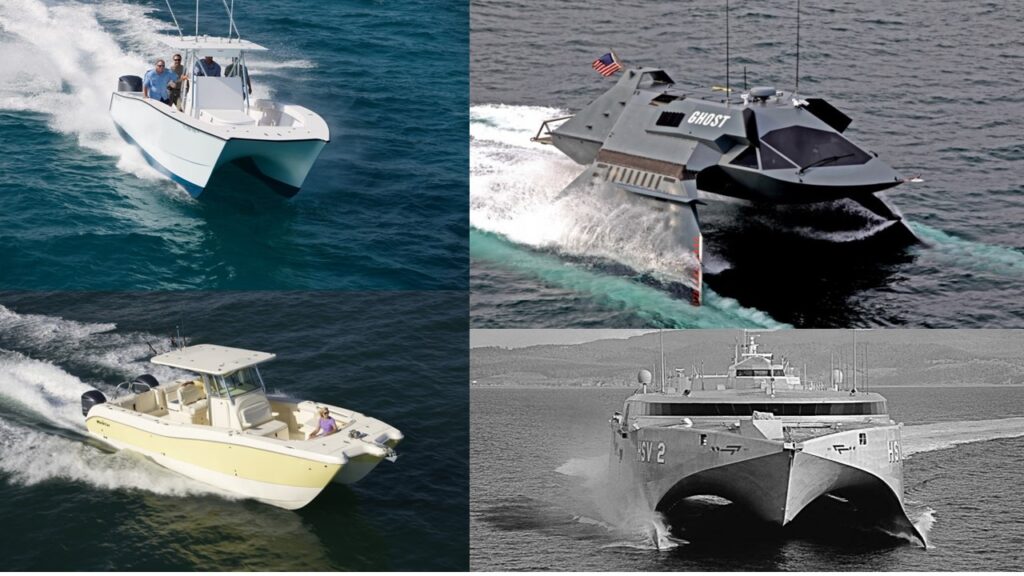 ---
---
---
Sloshing in tanks!
reduce noise levels
reduce stresses on the structure
optimize the baffle arrangements
account for dynamics effects during sudden start/stop
Sloshing has widespread applications in many industries including automotive, aerospace, ship building and motorcycle manufacturing. The goal of sloshing simulation is to first study the sloshing pattern and then improve the tank design.
---
Customer Success Stories:
---
Emirates Team New Zealand Sails to America's Cup Victory Using Ansys Simulations

Ansys' state-of-the-art simulation solutions enable team engineers to create a digital prototype and slash design concept evaluation time from six months to one week
"We chose to use ANSYS because it's a market leader. … and that's really where ANSYS CFX is miles ahead of other CFD codes." – Nick Hutchins — CFD Engineer for ETNZ
---
---
Marine Accident Integrated Analysis System

Marine Safety Technology



---
---
Quintessence Yachts: Using Virtual Reality as a Highly Reliable Marketing Tool

"The Ansys OPTIS VR configurator is extremely accurate in terms of colors and
materials definition, and light effects. It is also very flexible in terms of devices to
support it: Quintessence Yachts will upload the VR on our website, and use it on
mobile phones as well. Headsets are now available at affordable costs and can be
used also as a special gift for our best clients or influencers."
Mariella Mengozzi
CEO / Quintessance Yachts
---
---
Next-Generation Submersibles for New Depths

Hawkes Ocean Technologies (DeepFlight)
" When you dive to these depths, there is no room for error. That's why we rely confidently on simulation technology from ANSYS in the development of these next generation winged submersibles."
Adam Wright
Senior Mechanical Engineer
Challenges:
Determining stresses within composite material used in pressure resistant housings
Optimizing tradeoffs between power, weight and mass
Minimizing underwater drag of the external fairing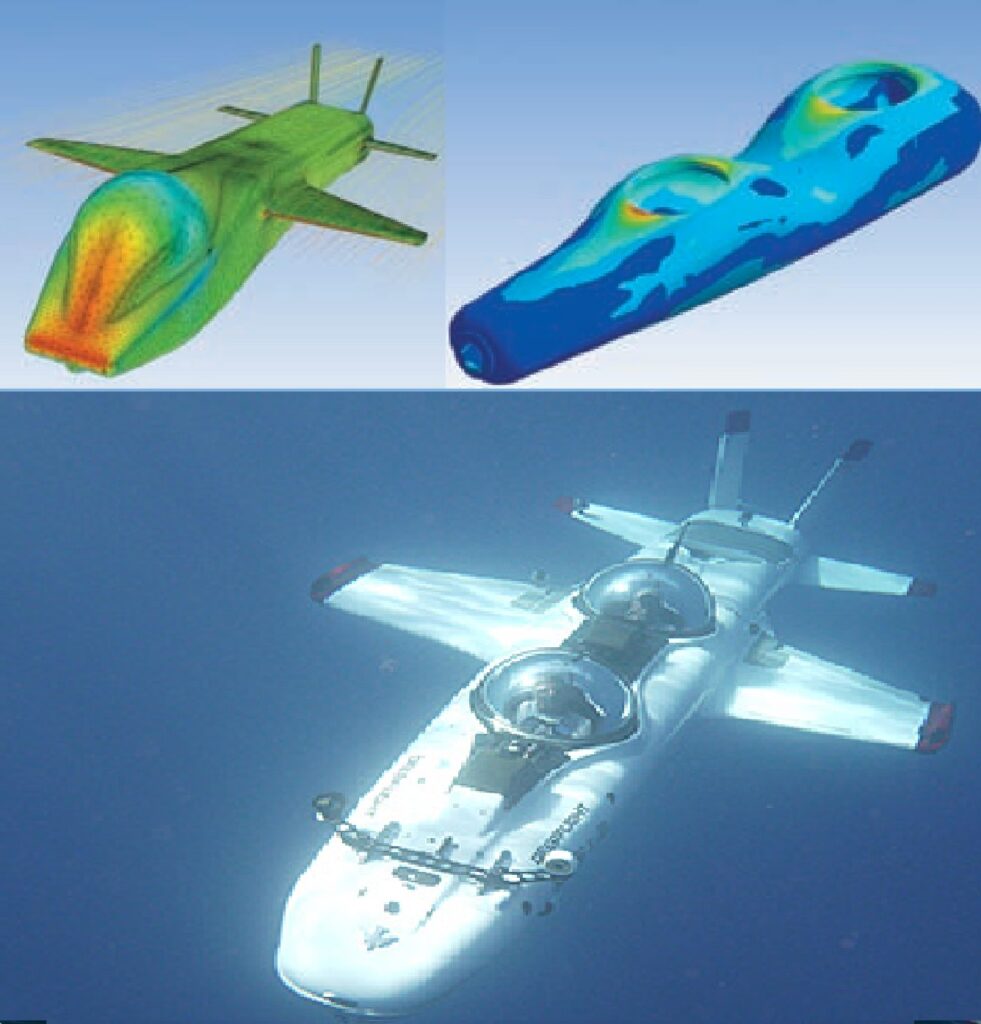 ---
---
Navantia Leverages Ansys' Digital Transformation Solutions to Design Next-Gen Naval Vessels

Ansys helps boost production efficiency, cut costs and speed time to market
Navantia and Ansys (NASDAQ: ANSS) are substantially decreasing the design time and boosting the performance of next-generation navy vessels, such as F-110 frigates and S-80 submarines.

A new strategic agreement:
Through a new strategic agreement, Navantia engineers will leverage Ansys' solutions as part of the Shipyard 4.0 Integrated Business Management System — Navantia's leading-edge technology platform that includes digital technologies across the operational lifecycle of navy ships to improve product quality and speed production.
---
Contact US for Software, Training and Professional Engineering Services
Thumbprint Solutions Inc.
Authorized by the Association of Professional Engineers
Certified Channel Partner of ANSYS in Canada
Canadian Software, Support and Training provider Since 1995
Phone: (905) 640-9300
Email: info@thumbprintsolutions.com
50 Innovator Ave – Suite 11
Stouffville, Ontario
L4A 0Y2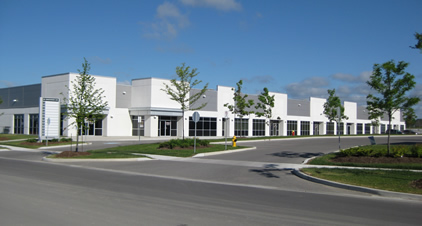 ---